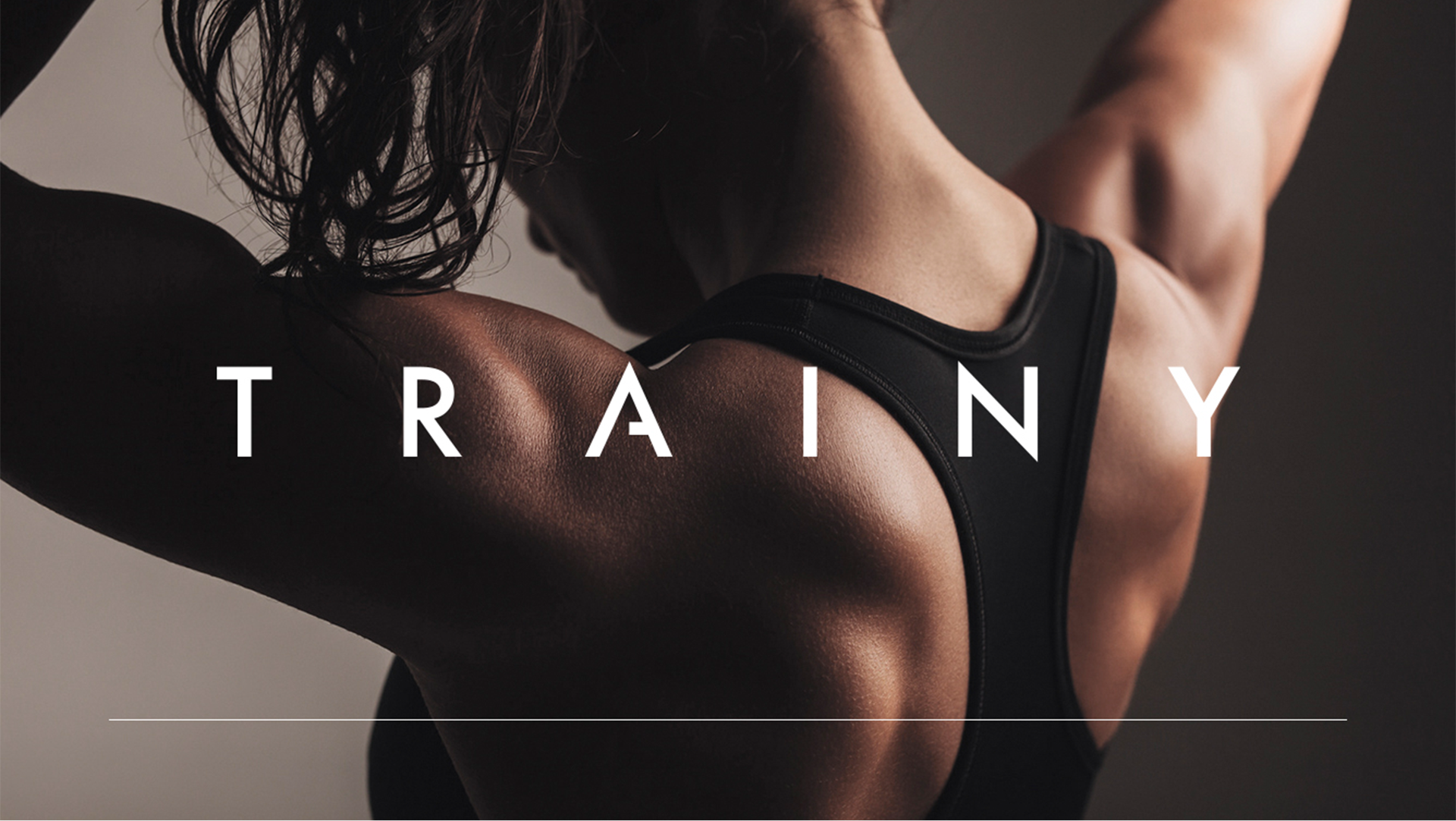 In the world where a handful of ubiquitous fitness companies dictate the taste, Trainy is a gulp of fresh air — a curated marketplace for niche fitness brands to express themselves and leverage the power of each other's tribes.
And it's not only about clothes. With a considerable choice of personal trainers and boutique gyms, we are carving out a definitive destination for lifestyle fitness fanatics.
Buy from niche brands that speak your language, choose and visit the gyms you like, get in the best shape of your life and look good doing so. This is what Trainy is about.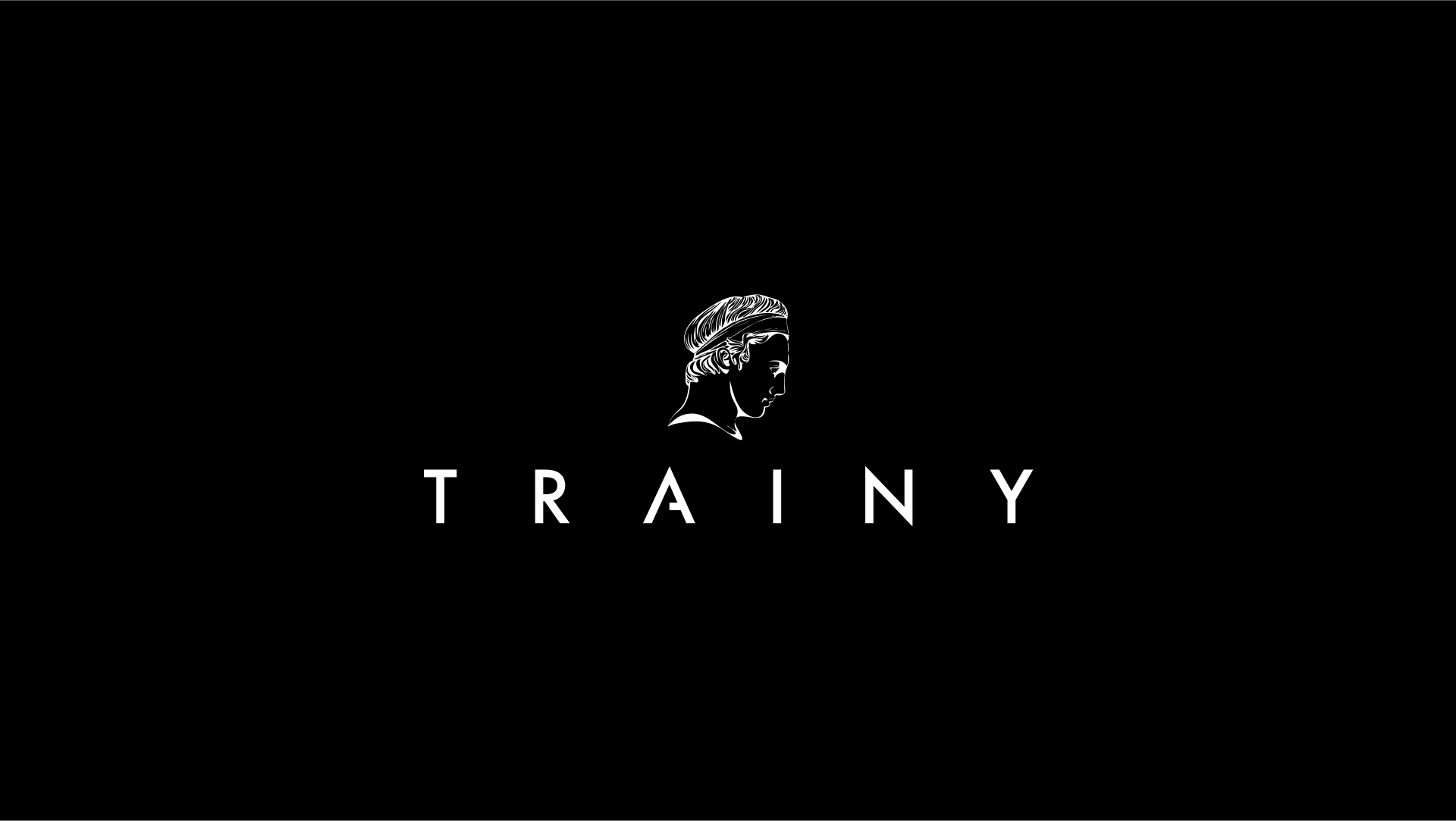 In developing the Trainy logo, we went back to the very roots of fitness — Ancient Greece. The birthplace of Olympic Games and the notion of gymnasium. An empire where fitness was a central and indispensable cultural attribute.
We've taken the Greek dharma, an ancient coin, as a medium on which we engraved an athlete's profile, with a sport belt fastened on his head. He embodies Trainy's values of sophistication, dedication and rigorous pursuit of the goal.
Our logo is detailed and best used on medium to large applications, so none of the nuances are lost.`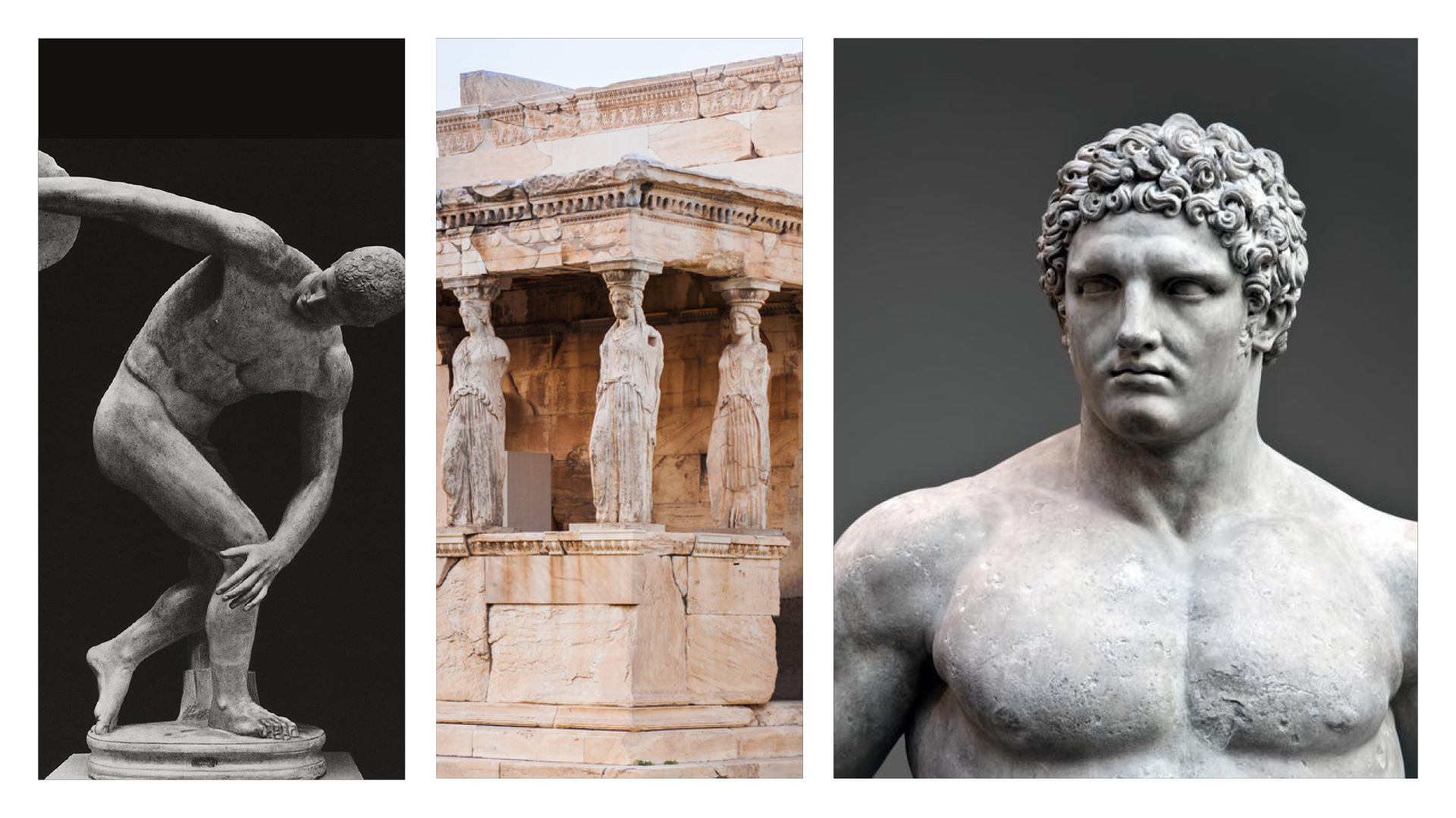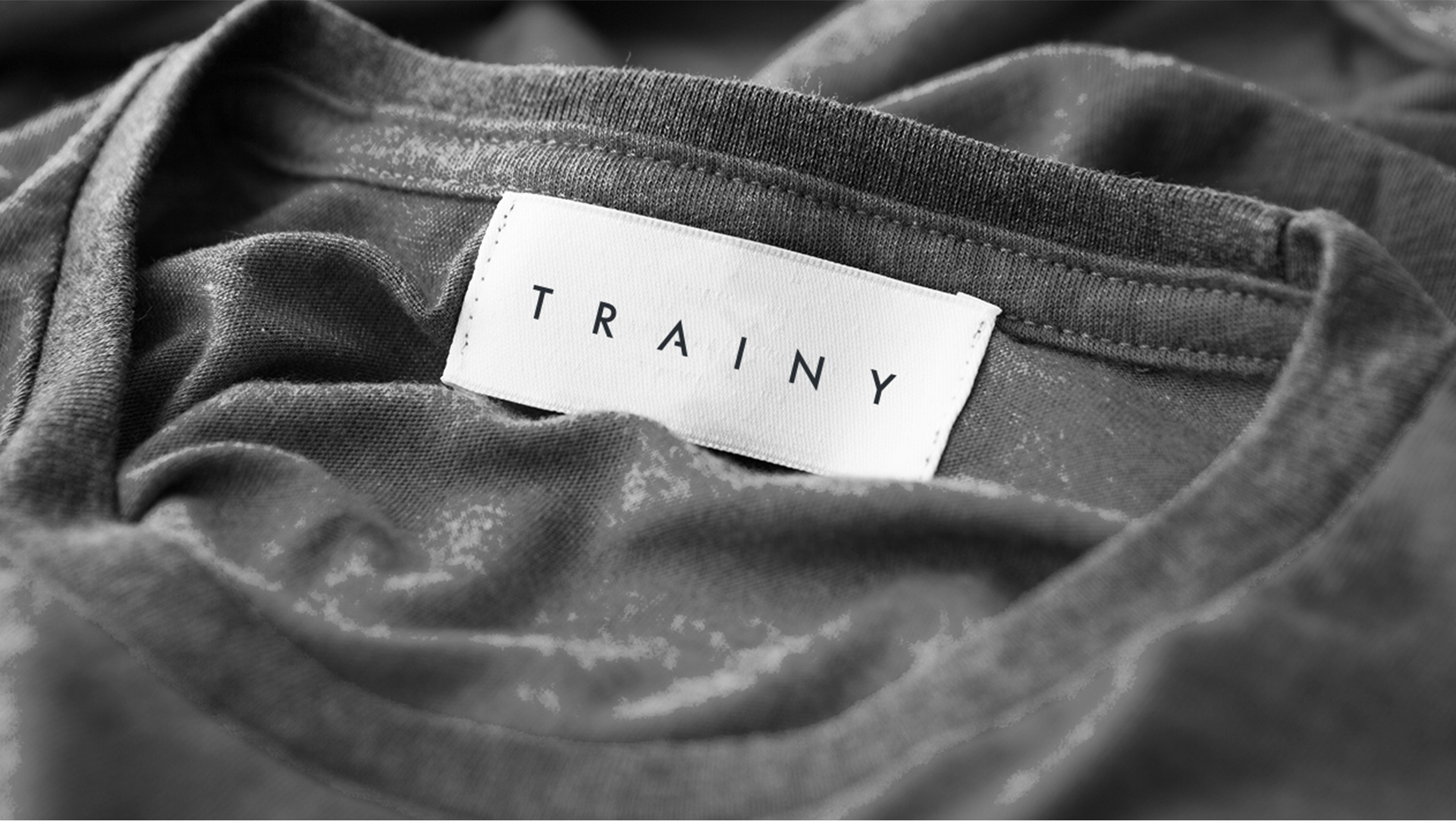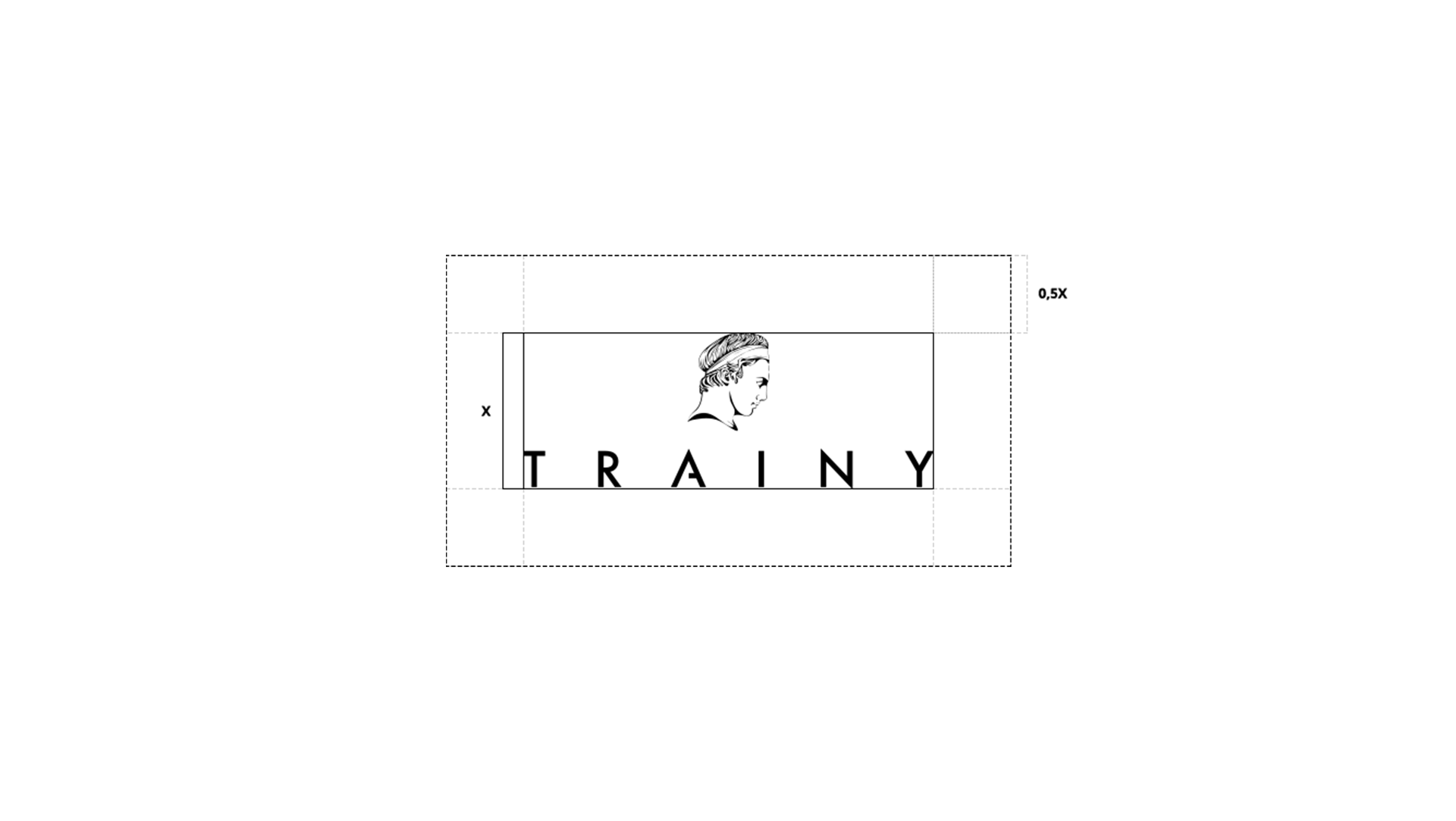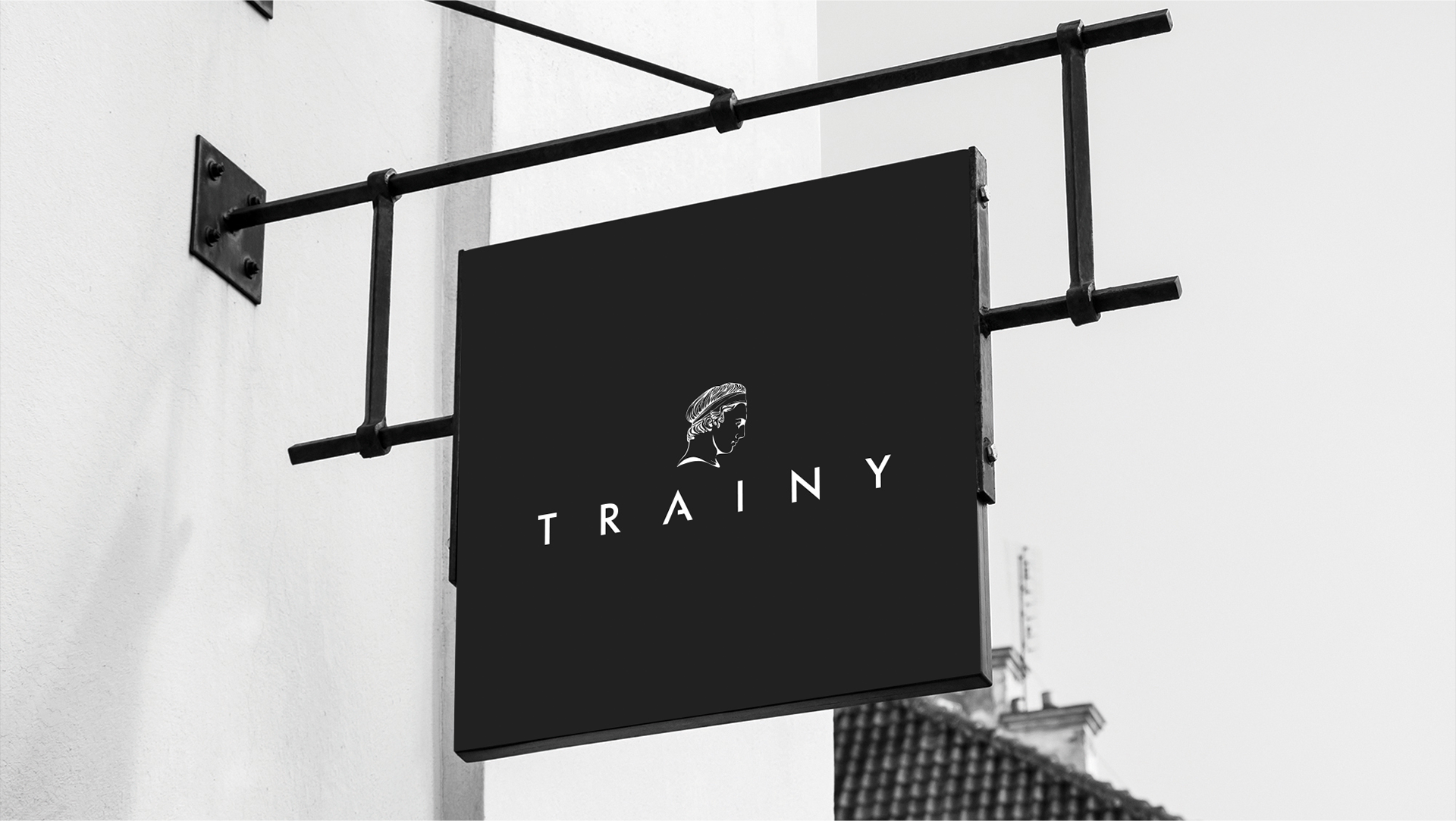 We kept our brand colours simple but meaningful, relying on our values of sophistication and supporting the detailed nature of our logo. In addition, using a monochrome palette allows us to keep the look of the marketplace coherent while not interfering with brand colours of our clients.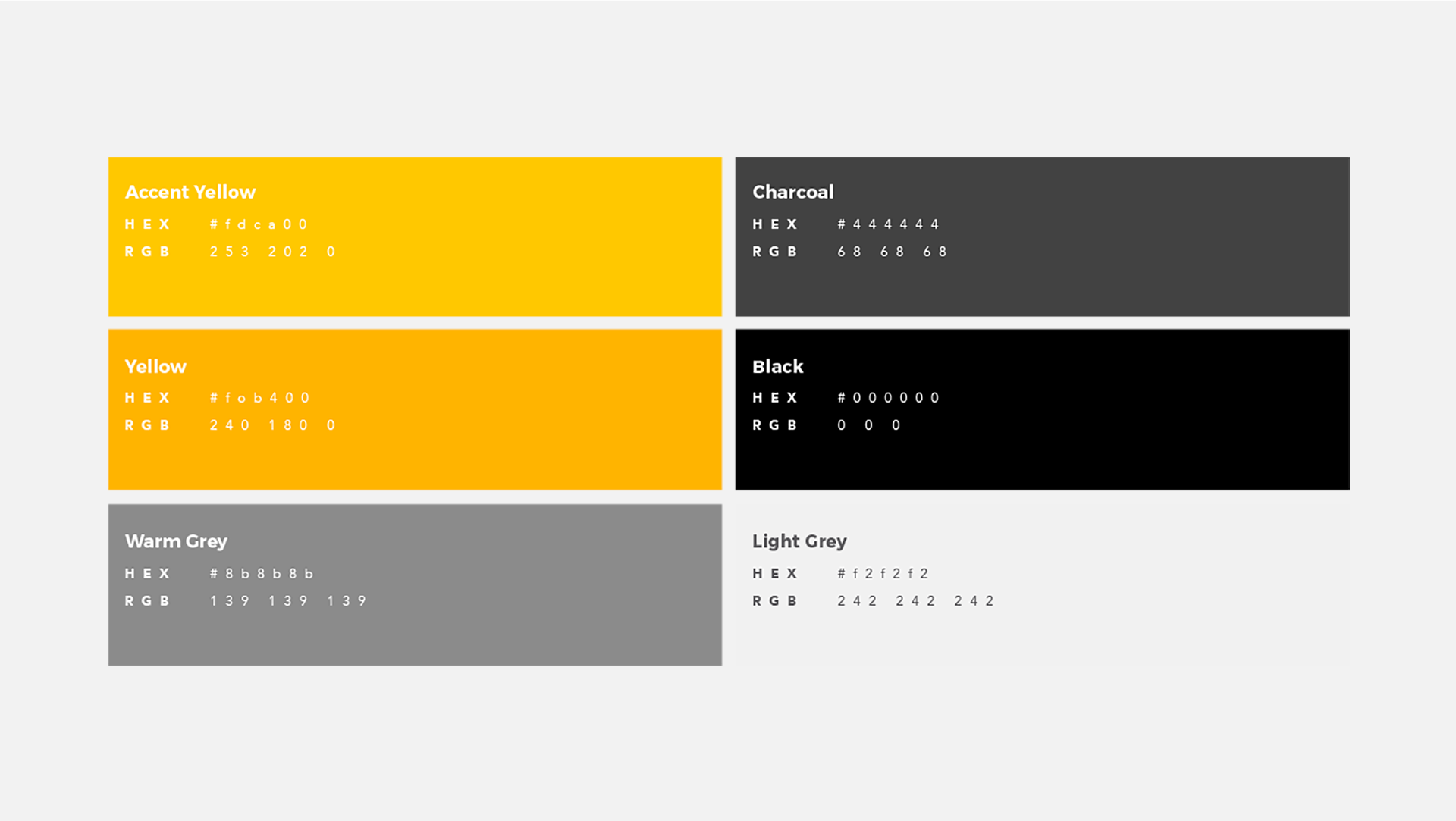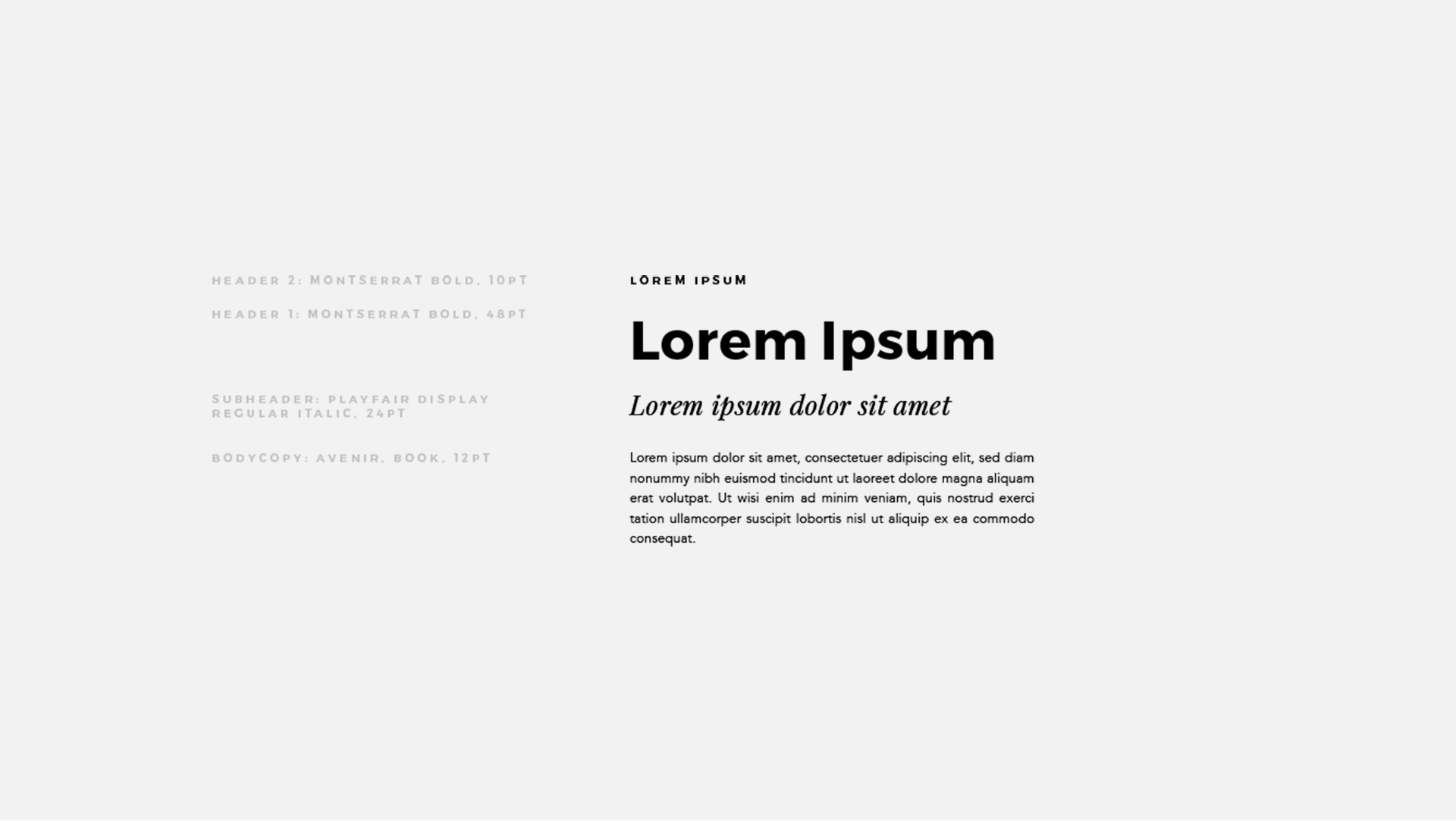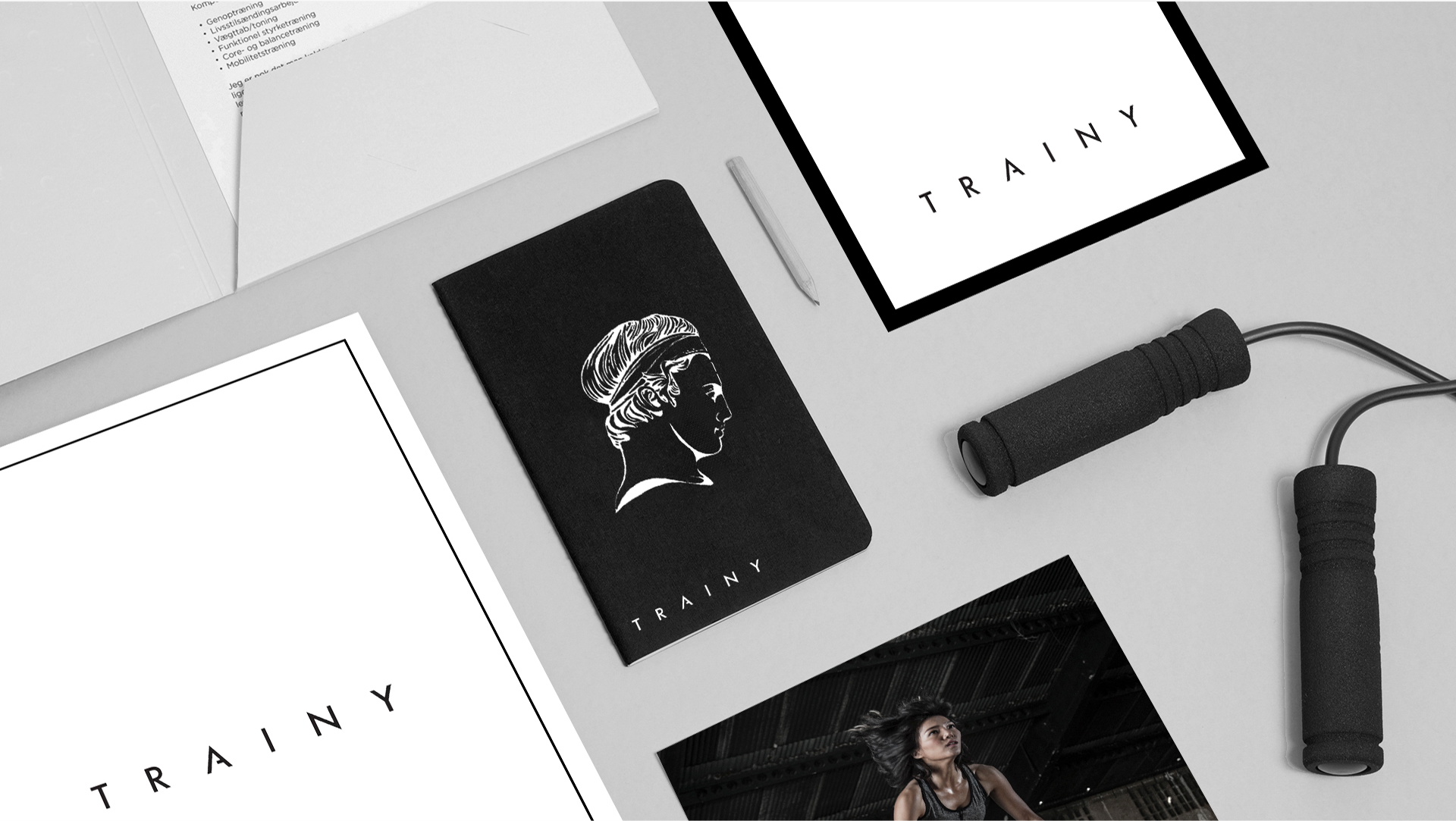 Trainy is redefining the fitness market by empowering niche brands to leverage each other's tribes and offer personalized experience that can't be offered by fitness companies with multi-million-dollar ad budgets.